Grass and Turf with Albert Valley Turf
We aim to provide the very best service and products to our customers, so why not take advantage of our delivery and grass and turf laying services in the following areas: Gold Coast, Brisbane, Ipswich, and to the Tweed Border. Order over 200 square metres, and your delivery is included.
The grass is always greener with Albert Valley Turf.
The team at Albert Valley Turf specialise in lawn turf varieties which have been chosen to suit the range of climatic conditions experienced in South-East Queensland. The Albert Valley Turf Farm operates all year round, so we are always able to provide the following turf varieties to our customers:
We have an experienced landscaper on-site to help you choose the perfect lawn grass for your needs and if you require further help, we offer a turf maintenance service. We've supplied quality turf grass to residential customers, parkland's, sporting fields, golf courses, and commercial sites for years because we understand that nothing beats a freshly cut green lawn – we make sure you choose the right variety and know how to make your turf thrive. Large orders are no problem for us. Contact the office for a quote. Find out more about us and contact us today to discuss your turf requirements.
Testimonials
I just wanted to send you a quick email to say thank you so much for helping me out with my turf order you were very helpful and patient. When I collected the turf on Saturday the guys were very helpful also, especially the lovely guy who helped me reverse my trailer. I am very happy with my turf. I have attached a before & after pic. Please feel free to use it on Facebook.
Sarah Ketland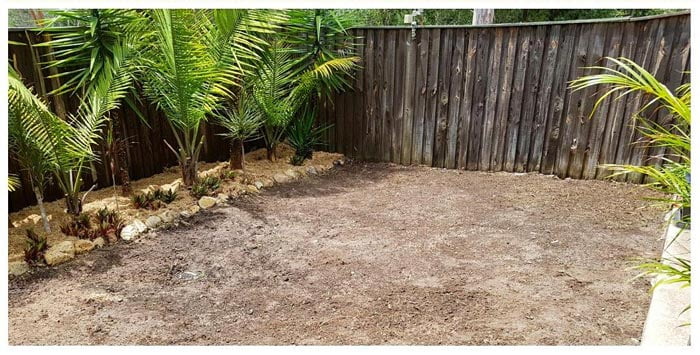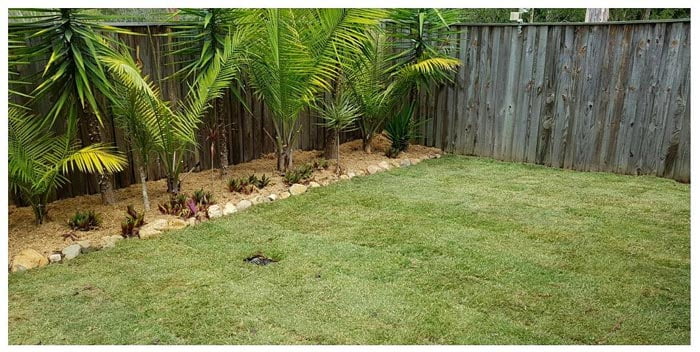 Just wanted to say thanks for your assistance with our turf order, the grass looks great and it was laid very well.
Paul Bradbury
We absolutely love our Empire Zoysia lawn, it has been down for at least 12 months and it just looks fantastic, so thank you.
Rebecca – Gold  Coast
I wanted to say a big thank you to Barry and Chloe for being a delight to deal with. Thanks for the awesome customer service and beautiful Wintergreen Couch lawn you delivered yesterday.
Fiona Deep Grey