Albert Valley Turf Gold Coast
Gold Coast Turf – The Perfect Lawn. Be the envy of your neighbourhood with Albert Valley Turf. We work hard to create the perfect turf, ready to lay. Purchase over the phone and have your turf ready to pickup (or have delivered) at your leisure. And most important, our turf has less weeds than our competitors, because there is nothing worse than having to weed your beautiful new lawn. We deliver to the Gold Coast, Brisbane, Ipswich, and Tweed Heads. Contact us today to organise your new lawn!
Choosing your Turf
Choosing can be tough. We've included a whole heap of information through our website to help with your decision. And if you get stuck, we are a phone call away. Don't forget to also order your lawn care products with Albert Valley Turf too!
Albert Valley Zoysia
Easy-Going Zoysia grows quickly across the ground for better wear tolerance but grows slowly vertically limiting the amount of mowing.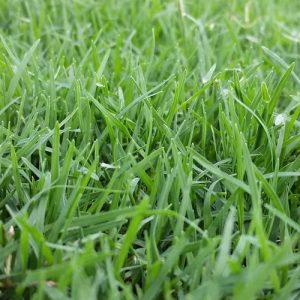 Albert Valley Couch
Albert Valley All Seasons Couch is best suited for full sun areas, it has a smooth, soft surface leaf and is extremely hard wearing.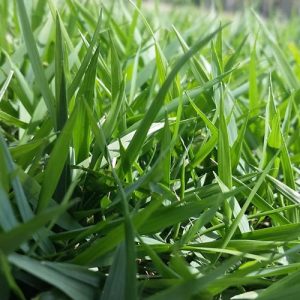 Albert Valley Buffalo
Albert Valley Soft Leaf Buffalo has a 60% shade tolerance only requiring 4-5 hours of sunlight per day, thriving in humid conditions.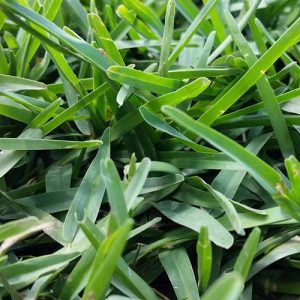 Other Turf available at Albert Valley
Choose the best Gold Coast Turf Supplier
Choose to either pickup your turf, have it delivered, have it delivered and installed or the best solution; have your location prepared then have your turf delivered and installed. Click through on your preferred options below and please read all the important information regarding turf, it's preparation and installation. Remember, Turf is a living product and much care needs to be taken to ensure its transplant and successful growth. All prices include a goods and services tax or GST. All orders must be paid for 48 hours prior to delivery
Choose Albert Valley, a Gold Coast Turf Supplier
The team at Albert Valley Turf specialise in lawn turf varieties which have been chosen to suit the range of climatic conditions experienced in South-East Queensland. The Albert Valley Turf Farm operates all year round, so we are always able to provide the leading turf varieties to our customers.
Check out our turf range here:
We have an experienced landscaper on-site to help you choose the perfect lawn grass for your needs and if you require further help, we offer a turf maintenance service. We've supplied quality turf grass to residential customers, parkland's, sporting fields, golf courses, and commercial sites for years because we understand that nothing beats a freshly cut green lawn – we make sure you choose the right variety and know how to make your turf thrive. Large orders are no problem for us. Contact the office for a quote. Find out more about us and contact us today to discuss your turf requirements.
Testimonials about our Turf
I just wanted to send you a quick email to say thank you so much for helping me out with my turf order you were very helpful and patient. When I collected the turf on Saturday the guys were very helpful also, especially the lovely guy who helped me reverse my trailer. I am very happy with my turf. I have attached a before & after pic. Please feel free to use it on Facebook.
Sarah Ketland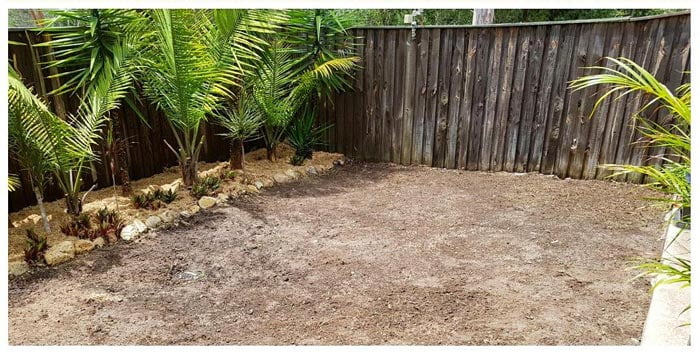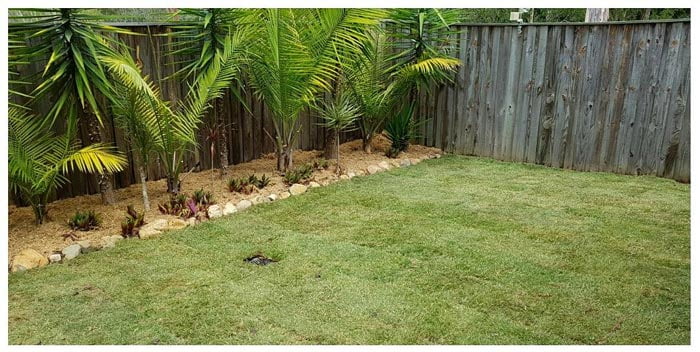 Just wanted to say thanks for your assistance with our turf order, the grass looks great and it was laid very well.
Paul Bradbury
We absolutely love our Empire™ Zoysia lawn, it has been down for at least 12 months and it just looks fantastic, so thank you.
Rebecca – Gold  Coast
I wanted to say a big thank you to Barry and Chloe for being a delight to deal with. Thanks for the awesome customer service and beautiful Wintergreen Couch lawn you delivered yesterday.
Fiona Deep Grey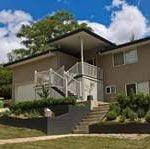 Once you've decided on your turf type, and how you'd like to receive your turf
(pickup, or delivery / installed) please feel free to call and arrange your purchase. You can also open a live chat during office hours to discuss your turf needs.